This is a checklist that can be used to help you review the settings of your job. Completing this checklist will ensure that you've taken some of the more important features into consideration before you launch a job.
This checklist was built for all of the features of the Appen Enterprise Plan. To learn more about upgrading to Enterprise, please contact our Sales Team on the Appen website.
---
Settings
"Settings" can be reviewed via the gear icon on the right-side navigation. Choose this to review your settings prior to Launch.

Fig. 1: Contributor settings (Settings)
Quality Control Settings
Under the Quality Control tab there are three sections: Test questions, Quality Control Settings and Dynamic Judgments.

Fig 2: Quality Control Settings
Test Questions
Here you will find your settings for Test Questions (More Info), and you can check that you have set the following (if required):
Fig 3: Test Questions Settings
Quality Control Settings
Here you will find other quality control settings (More Info); and you can check that you have set the following (if required):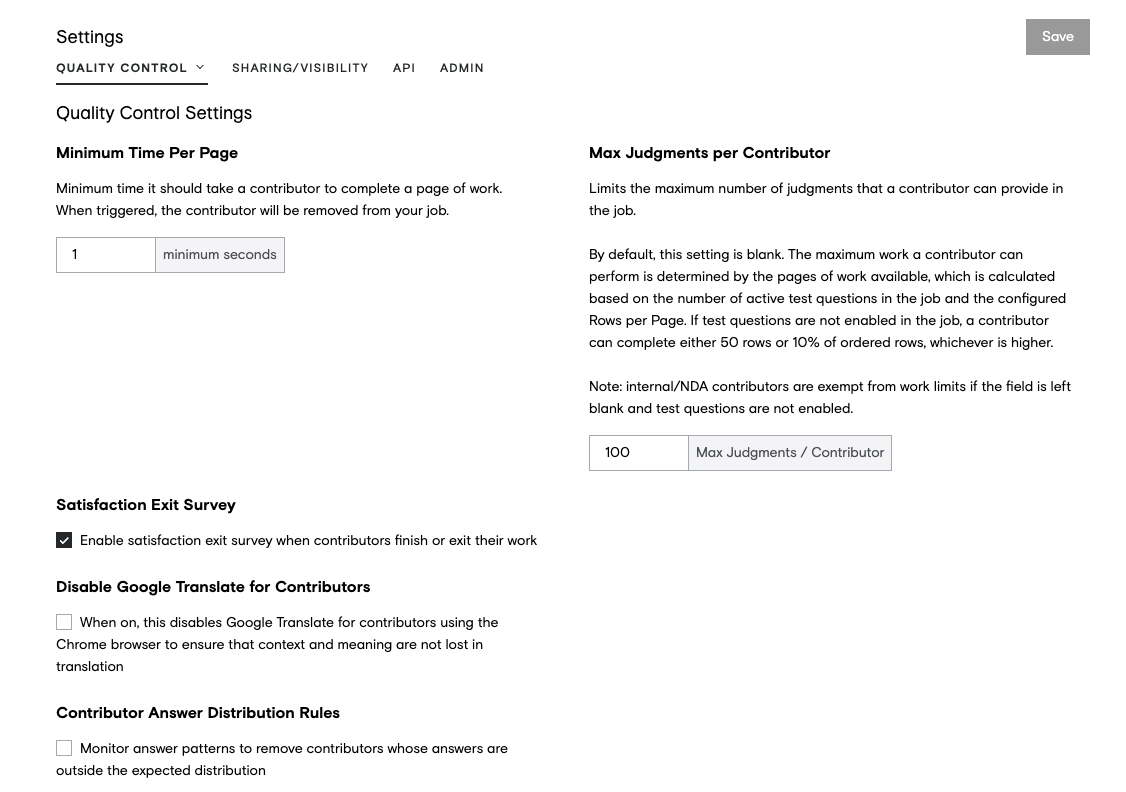 Fig. 4: Quality Control Settings
Answer Distribution Rules enabled: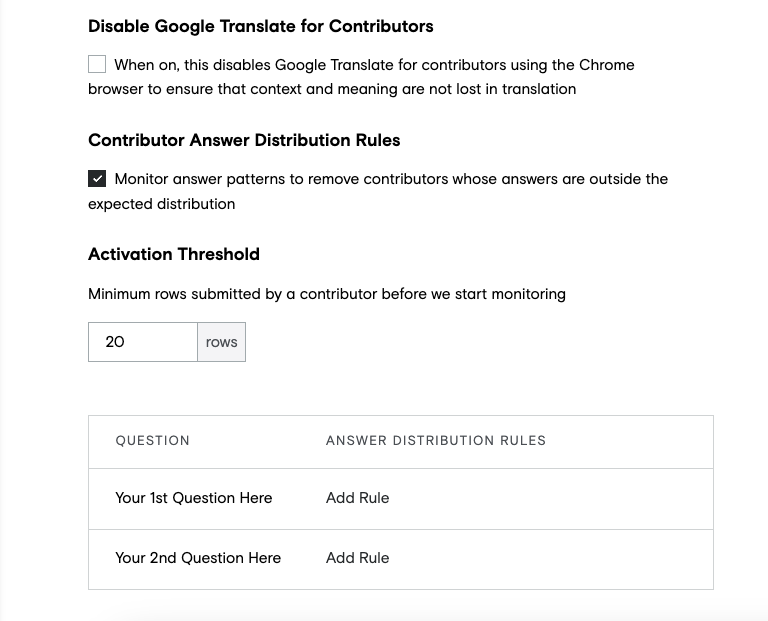 Fig. 5: Answer Distribution Selection (Settings > Quality Control > Quality Control Settings > Check "Contributor Answer Distribution Rules")
Dynamic Judgments
Sharing/Visibility
Check settings related to receiving platform notifications, adding tags to a job, sharing a job, and adding a job to an existing project. (More Info)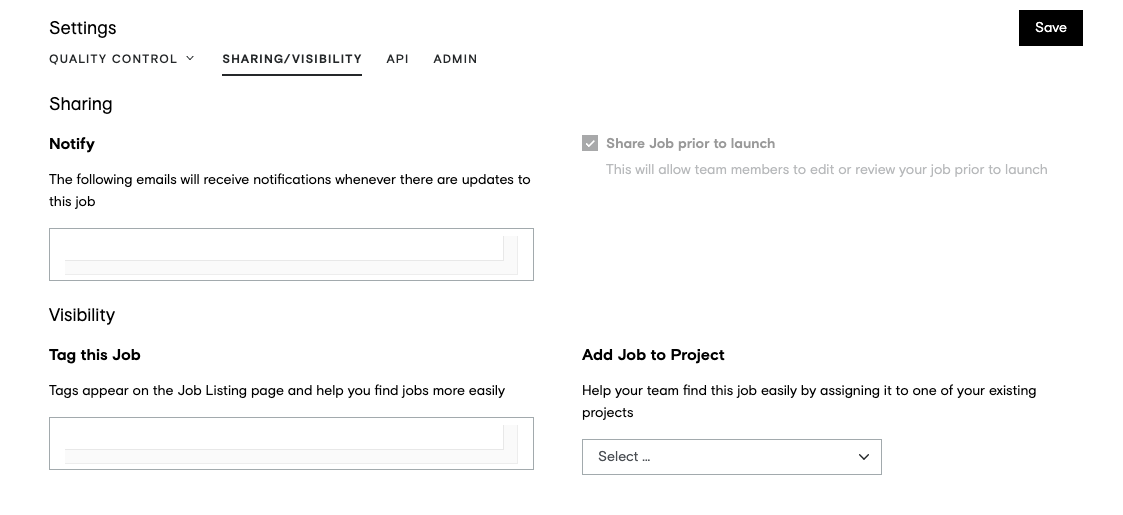 Fig. 7: Sharing & Visibility Settings
API
Check your API (More info) settings (if required)
Fig. 8: API Settings
Pay Page
Launch page settings (More info)

Fig. 11: Launch page settings (Launch - top navigation)
Contributors
Contributor settings are found in Settings > Contributors if Fair Pay is not enabled for your Team

Fig. 12: Contributor Settings (Launch > Crowd Settings) as shown with Fair Pay enabled