Overview
Organization Admin provides the ability to manage multiple teams within a single organization. An organization admin can check the status and progress of jobs across all associated teams at any time. This feature allows the user to view all teams with a single login and can monitor funds available in each team and add funds when required. This feature is only available to our Enterprise Customers, please contact your Customer Success Manager for access to this feature.
Organization Admin View
Team Jobs Page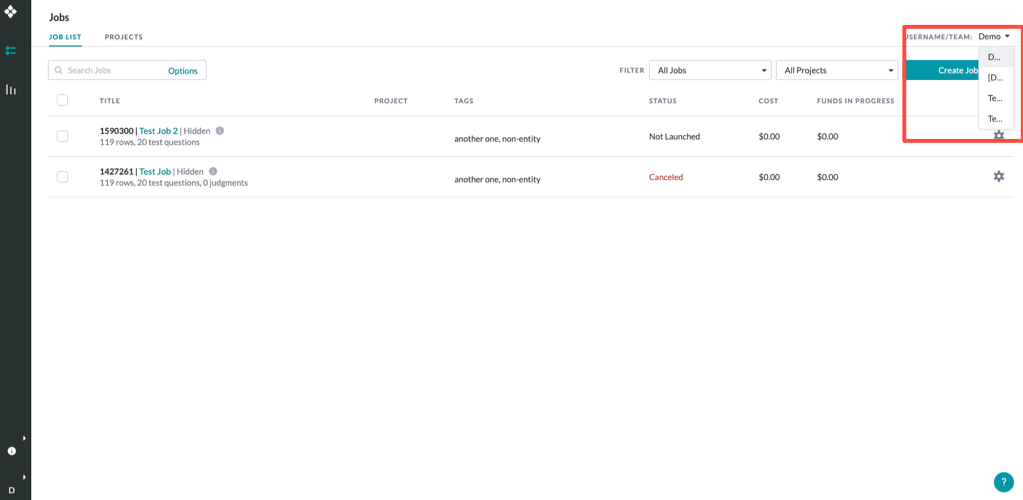 Fig. 1: Team jobs page view with Organization Admin enabled
For each job in the organization the admin can:
View all pages related to a job - Data, Design, Quality, Launch, Monitor and Results.
Add data, update the job design, and create test questions.
View launch settings and report settings, but cannot edit.
Note: The Organization Admin cannot launch jobs that belong to other teams.
Account Page
After selecting a team to view, the Organization Admin can view each of the following tabs of the Account Page accordingly
Team

View a list of the selected team's members or pending invitations
Invite users into the team selected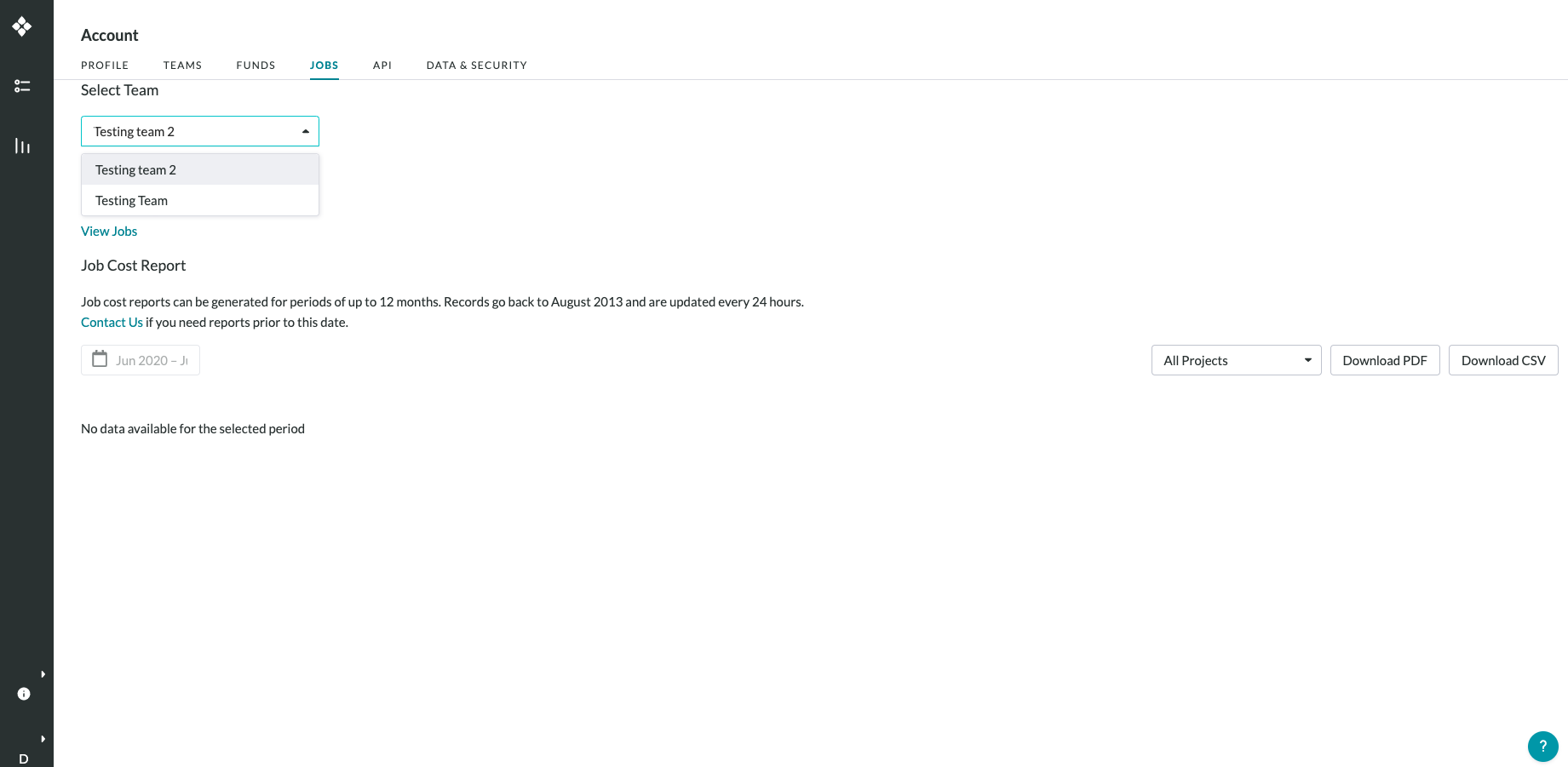 Figure 2: Account Page -> Teams
Funds

Add funds to any team
View all team's Available Balances and Funds in Progress
View all row and subscription details are specific to the team selected
View purchase history for the team, which includes payments made by any user in the organization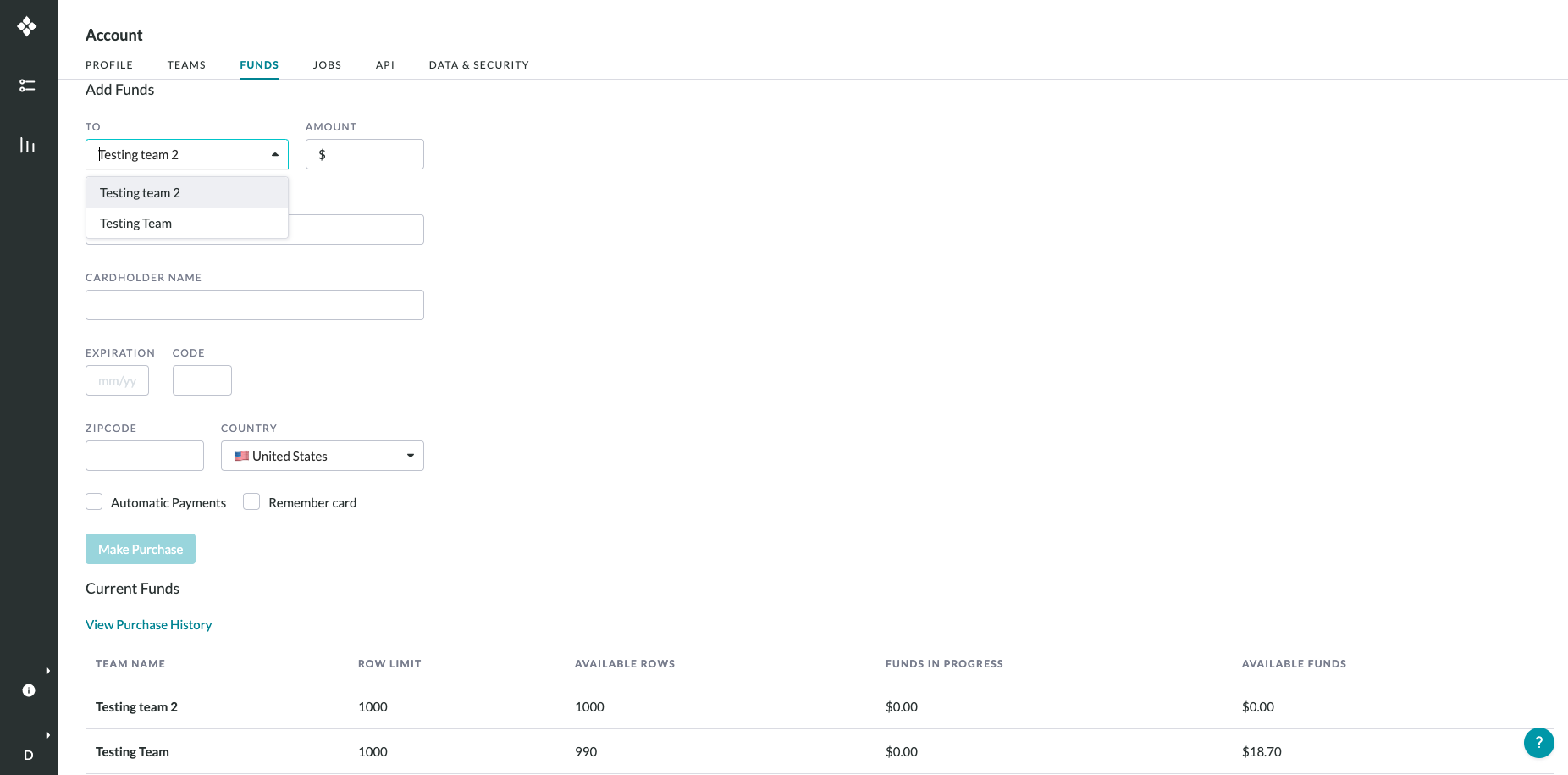 Figure 3: Account Page -> Funds
Jobs

Access a list of all the jobs that are currently in progress for each team
Access job cost report for any team in the organization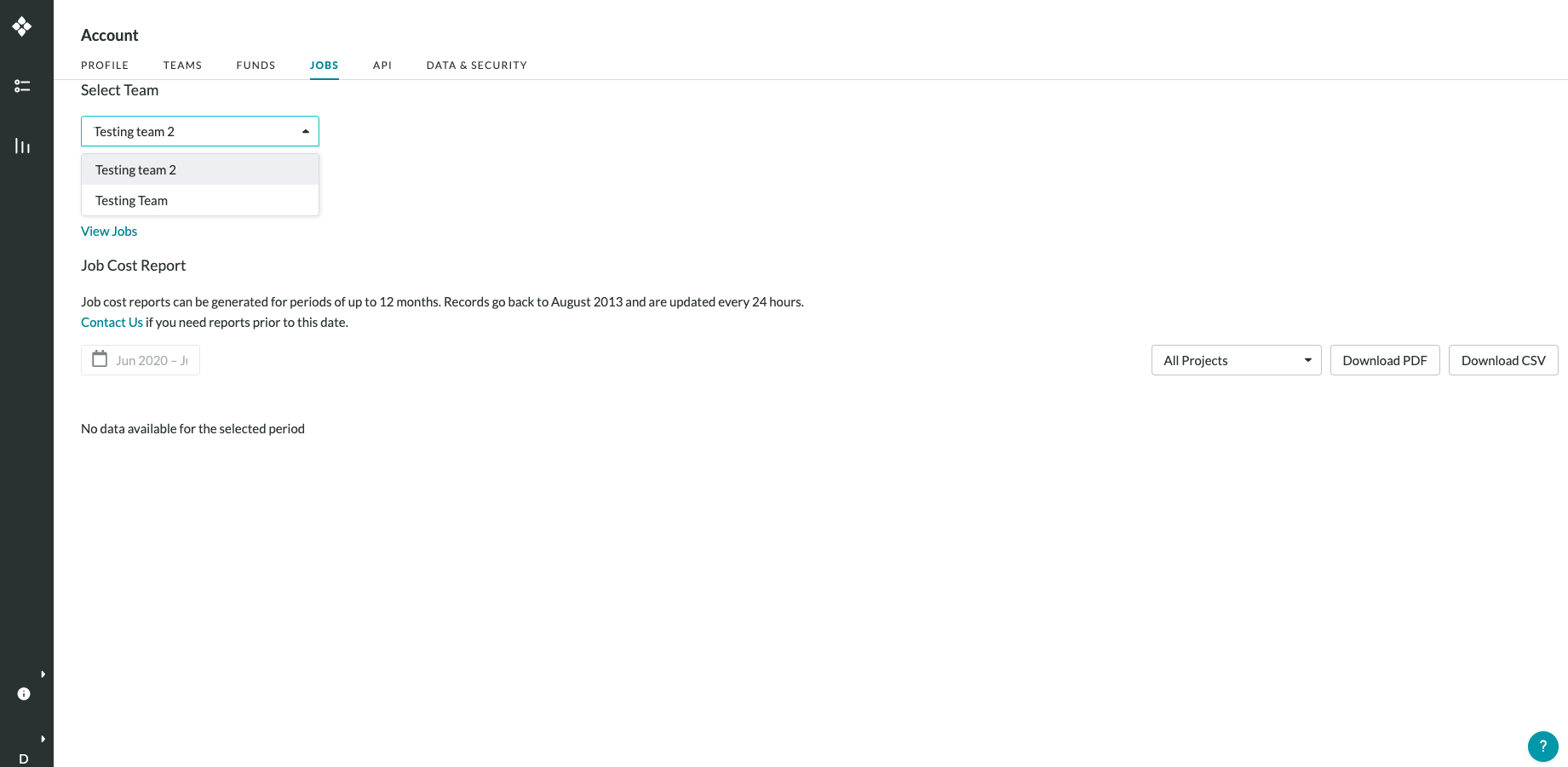 Figure 4: Account Page -> Jobs
Data & Security (if enabled)

Add new Secure Data Access integrations to a selected team
View any Secure Data Access integrations already set up for a team
Please note: Organization Admins will only be able to view this tab if enabled. To get Secure Data Access enabled for your organization, please reach out to your Customer Success Manager.
Note: The Data & Security tab is not needed for Dedicated customers to use the Secure Data Access feature. For more information, please refer to this article.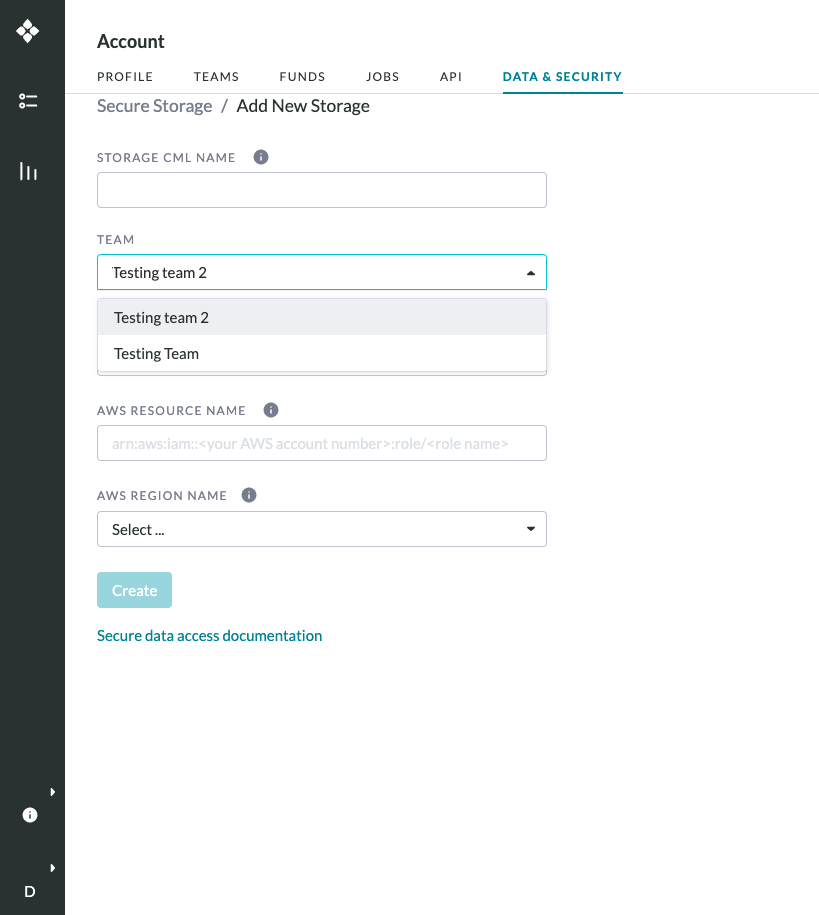 Figure 5: Account Page -> Data & Security