Job Cost Reports can be generated anywhere from the first job launch to the most recent in a single account to help provide accurate information on the total amount spent and the complete list of jobs ran in over a given period. The Job Cost Report page can be accessed by clicking the 'Jobs' tab in the account details page.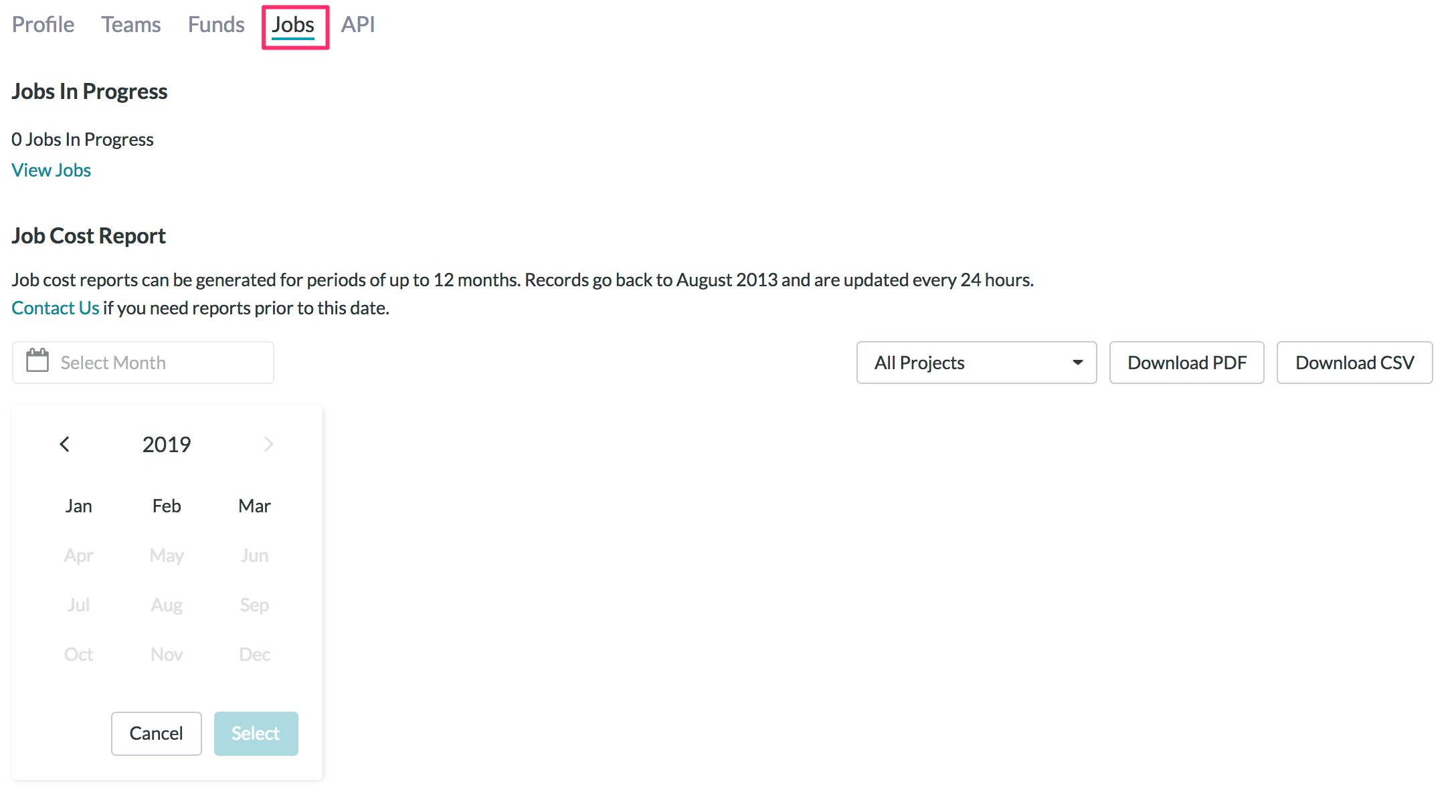 Fig. 1: Team Account Page
Job Cost Report Page Overview

Fig. 2: Job Cost Report Page
As seen above, users may take the following actions:
Filter jobs for

a given period of time

(up to 12 months)

Filter jobs based on the project tag

Download a PDF of jobs

over the given period

Download a CSV of jobs

over the given period
Note: The job cost report will be updated every 24 hours
Filter Across Months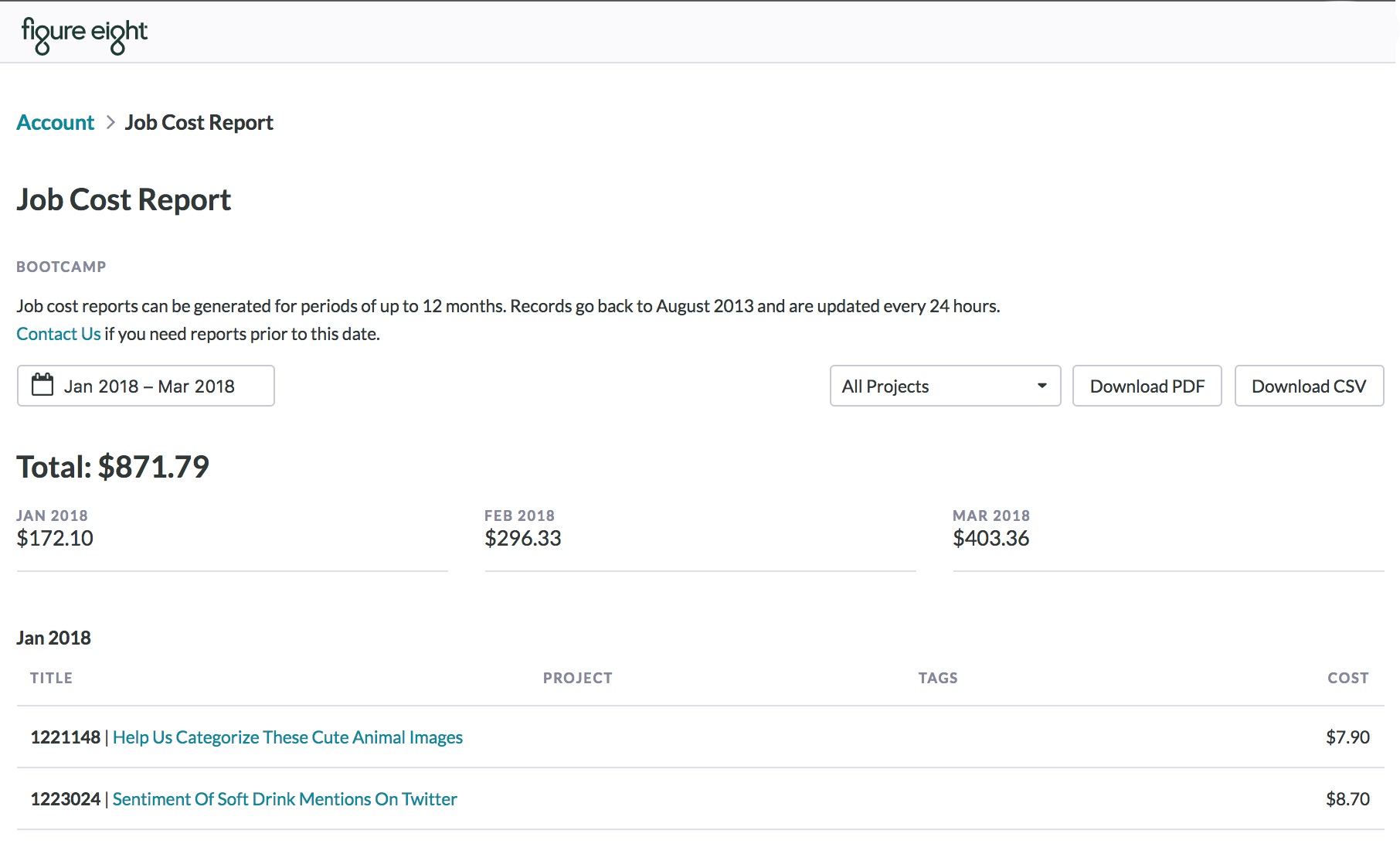 Fig. 3: Job Cost Report Filtered Across Multiple Months
When filtering the Job Cost Report across multiple months, it displays the total amount spent in that given period and the amount spent in each individual month.
Job Cost Report
The report lists each job as a separate row, along with other pertinent information such as job cost, units launched, judgments collected and when the job is launched.

Fig. 4: Example CSV Job Cost Report
Month

- Returns the month and year the job is launched

Job ID

- Returns the Job ID of the job

Title

- Returns the title of the job

Project

- Returns the project tag attached to the job

Labels

- Returns the tag attached to the job

Units

- Returns the number of rows total

Judgments -

Returns trusted, untrusted, and test question judgments the job has accumulated

Cost -

Returns the cost accrued in the job  

State -

This will reflect the state of the job.  The job state can be in "finished", "

canceled

", "paused" or "archived"