Important note: This article contains information regarding our Dedicated product. If you are looking for documentation regarding the cloud data annotation platform, please visit all other categories in our larger Success Center.
Overview
Each Dedicated Job will have various pages of settings that can be accessed via the 'Settings' gear icon in the right upper corner of any jobs page.
The Settings Pages include the following:

Figure 1: Settings icon in Local Navigation
Contributor Channels
The Contributor Channels page allows you to select the channel you want to work in the job.
Click 'Select Contributor Channels'

A list of your Hosted Channels will appear; select the channel you want to work in the job and click 'Ok'.

Once you have selected the intended channel, click 'Save' in the right corner of the page.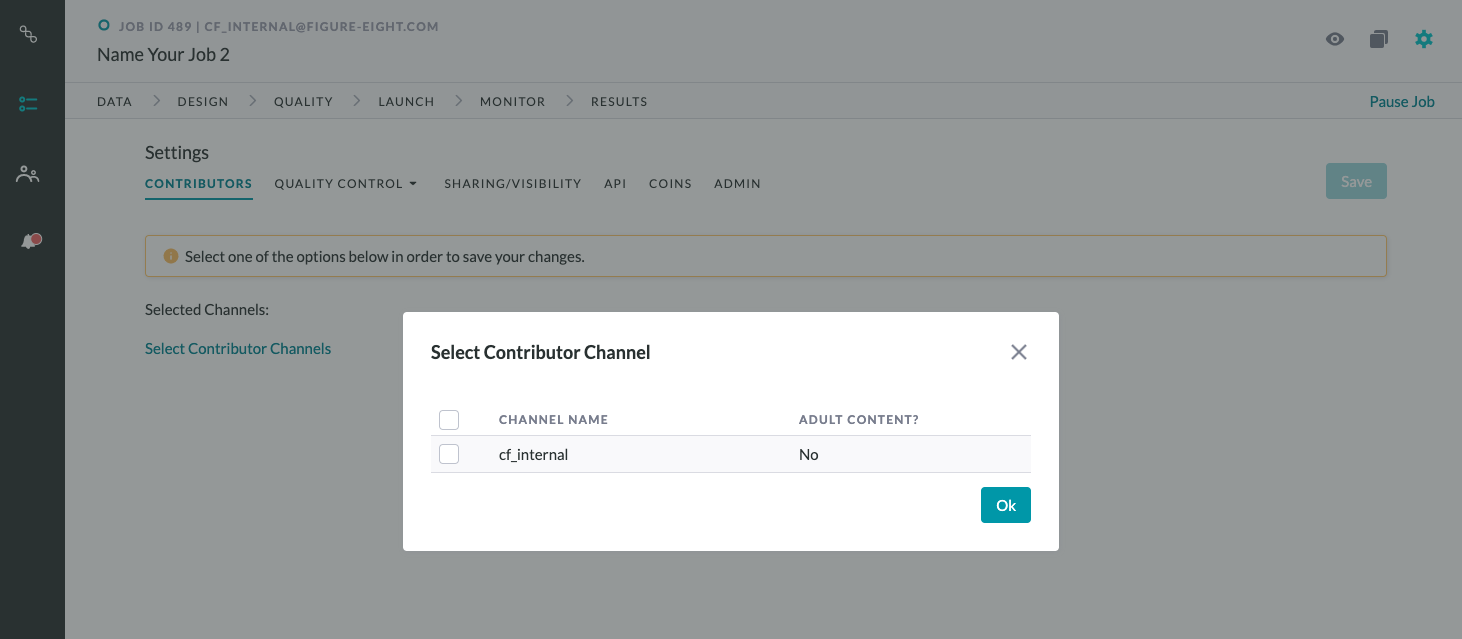 Figure 2: Selecting Contributor Channels
Quality Control
The Quality Control tab will contain 3 different sub-pages: Test Questions, Quality Control Settings, and Dynamic Judgments. Please see the following Success Center articles for more information:
Sharing/Visibility
The Sharing/Visibility page allows you to share and notify other team members of important job updates. If notifications are triggered, the users you place in this section of your job settings will receive notifications in the bell icon in their global navigation bar.

For more information on the Settings/Visibility Page, please see this Success Center article.
API
The API page allows users to set various settings relating to the Dedicated API.
For more information on the API page, please see this Success Center article.
Coins
The Coins page contains two settings: Rows per Page and Coins per Page.
Figure 3: Coins Page
Rows per page
Contributors see one to several rows in a single page. This is determined based on the number of rows per page. A page is a collection of rows that a contributor must complete before submitting their answers.
The use of pages enables the following:
Control over the ratio at which test questions are presented relative to judgeable rows.

More efficient page load times per row for contributors.

Random insertion of test questions into the assignments.

By default, there is one test question per page of work (with a rows per page setting of 1-19).

Setting 4 rows per page, contributors will see 1 test question for every 3 source rows. In this case, contributors will complete four rows -- three source rows and one test question -- submit their responses. They will receive a notification if they miss the hidden test question within the page of work.
Coins per page
This is the number of coins that a contributor earns for completing one page of work.
To estimate the base cost of a single judgment on a source row, take the coin amount per page and divide it by (Rows per Page – 1). If you have Test Questions in your job, there will be one Test Question shown per page by default. Test Questions are not considered part of the source data, which is why the payment amount is divided by (Rows per Page – 1).