Archived Jobs
In order to declutter your Jobs page, older jobs that are less likely to be accessed will be automatically archived. You will soon also be able to archive jobs manually (contact your CSM for feature timing). Jobs that have been archived can easily be restored should you wish you use them at a later date. Note Archived Jobs are indicated with a folder icon in the UI.
Automatic job archiving will occur on the following jobs:
"Finished" Jobs that have not been previously archived and which were completed 90 days ago
"Finished" Jobs which have been unarchived for 30 days
Archived jobs are not listed on the Jobs page when viewing All Jobs, but are shown when filtered by Archived Jobs. Select Archived Jobs from the Jobs dropdown filter on the Your Jobs or Team Jobs tabs to view.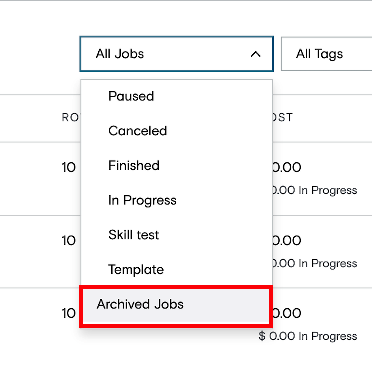 Actions that can be performed on Archived Jobs
Archived jobs can be copied just like all other jobs.
Archived jobs can be permanently deleted.
Archived jobs can be restored using the UI (see below) or via API (see Developer Documentation).
Job authors will be able to do the following in the UI:
View job design tab

View high-level dashboard statisics on the job monitor tab

View the results tab

Download the job reports
---
Restoring Archived Jobs
There are multiple ways to restore jobs that have been archived due to inactivity.
Follow these instructions to restore your jobs.
---
Restore from your Jobs list
Go to your jobs list.
Select your Archived job and choose 'Restore Job' from the options menu.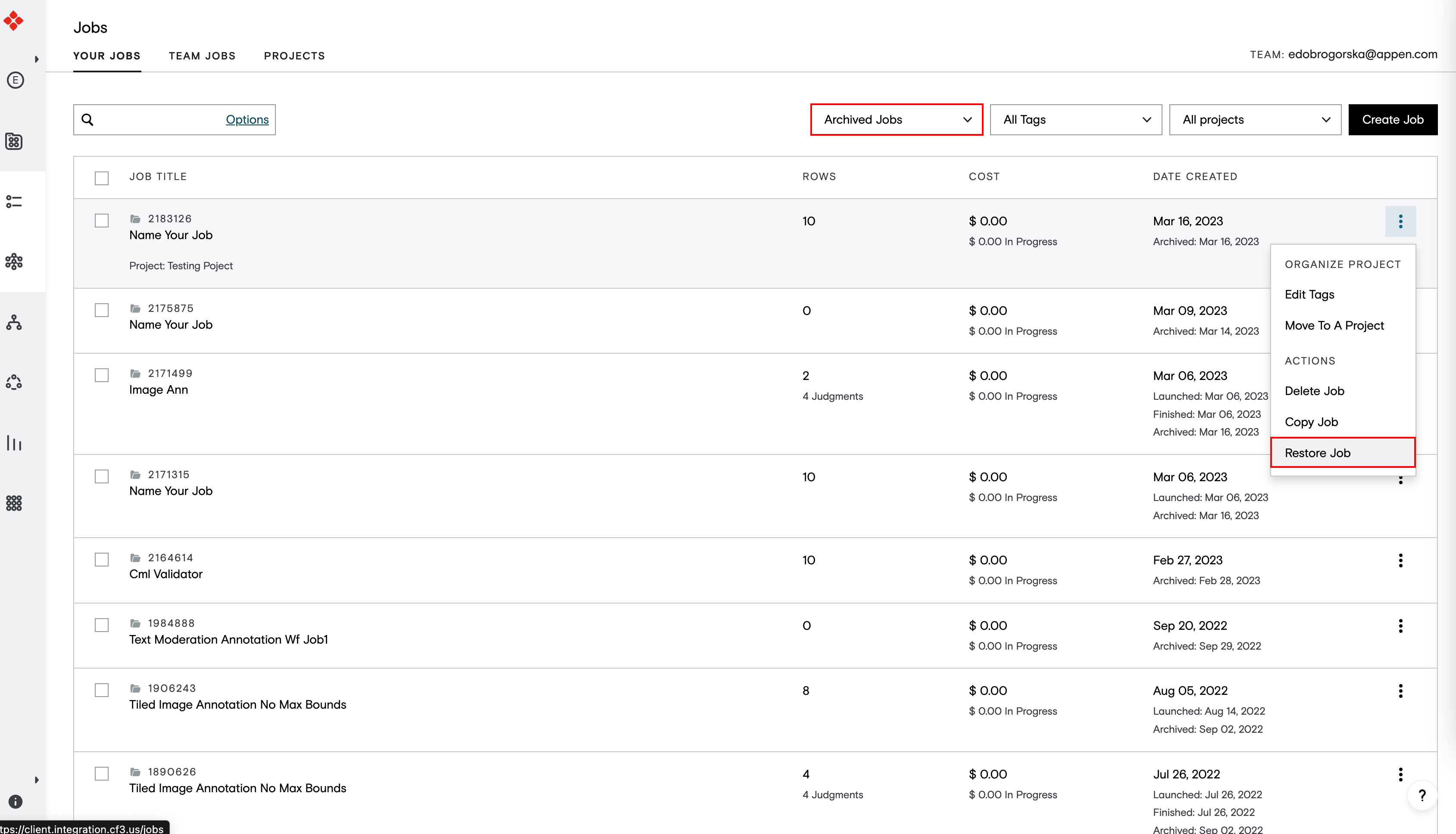 Figure 1: Jobs list view
Restore during search
If you happen to search for a job that has already been archived, you will see a dialog box popup. Select 'Yes' to restore the job.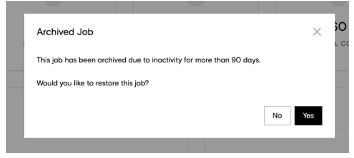 Figure 2: Archived job notification
Restore from inside the job
If you open a job that has been archived, you will notice that the Data, Design & Launch tabs will be greyed out.
When you hover over the Launch tab, a dialog box will appear notifying you that the job was archived.
Choose Restore

to restore your job.