The following article describes different components of the jobs page functionality in the Appen Platform.
Jobs Overview Page

Fig. 1: Jobs Overview
Users may take the following actions:
Job Search
"Search Options" gives you the ability to search based on Tags, Title, Job Number, Owner, Alias, and Created Date.
Filter by Job State
All Jobs, Not Launched, Running, Paused, Canceled, Finished, and In Progress.
Filter by Project
Jobs can be organized into "Projects" to help organization and cost reporting
Bulk add to Tag and Project (checkbox)
A tag should be used to capture any metadata about jobs. For example, you may want to tag "Production", or "Testing" for jobs within one or more projects. Note that Appen does not support reporting by tag.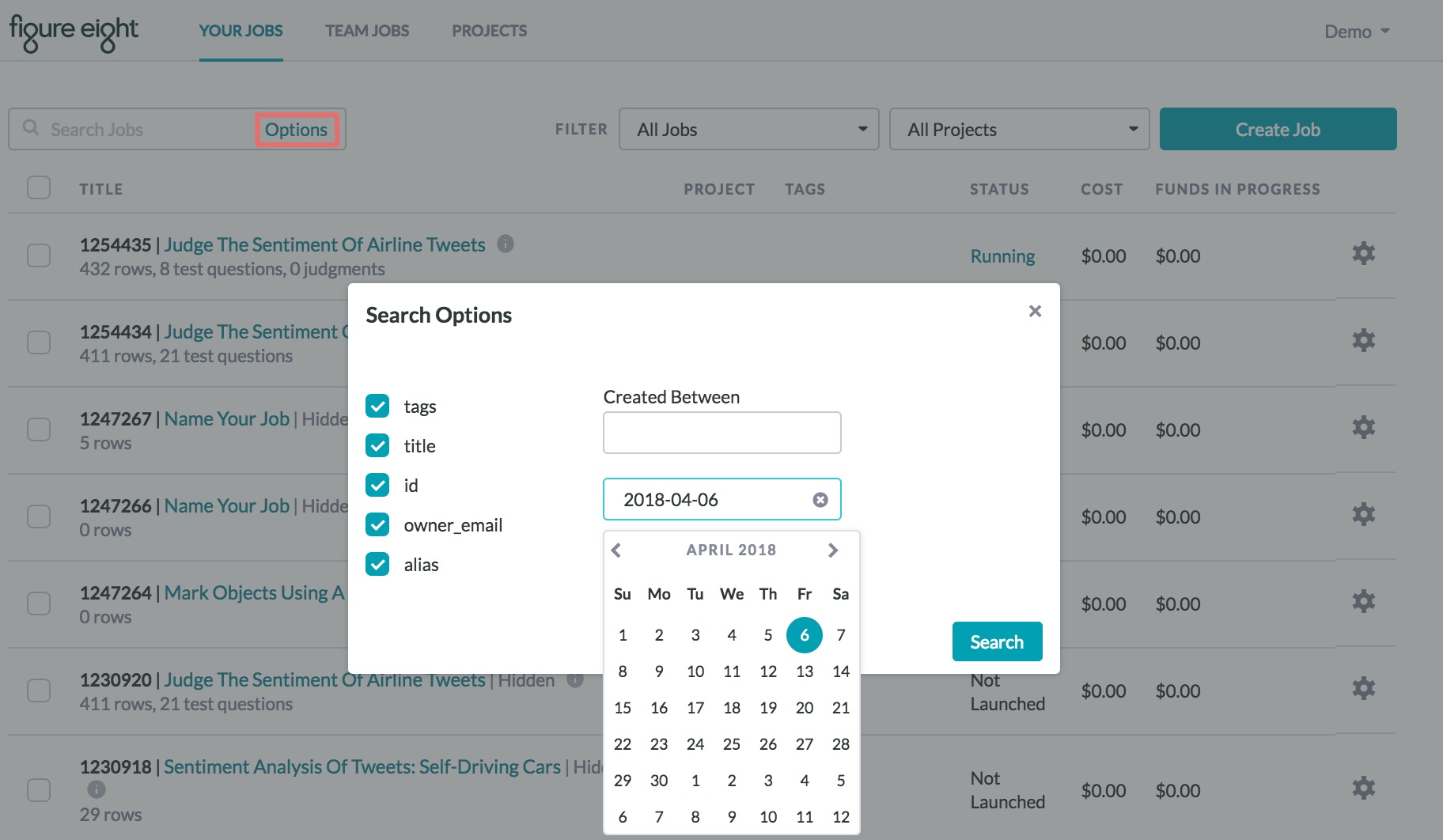 Fig. 2: Job Search Options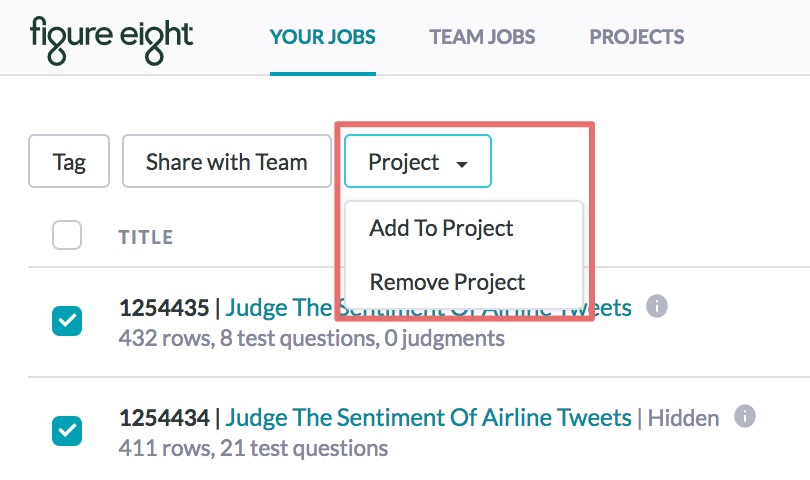 Fig. 3: Bulk Actions
Job Organization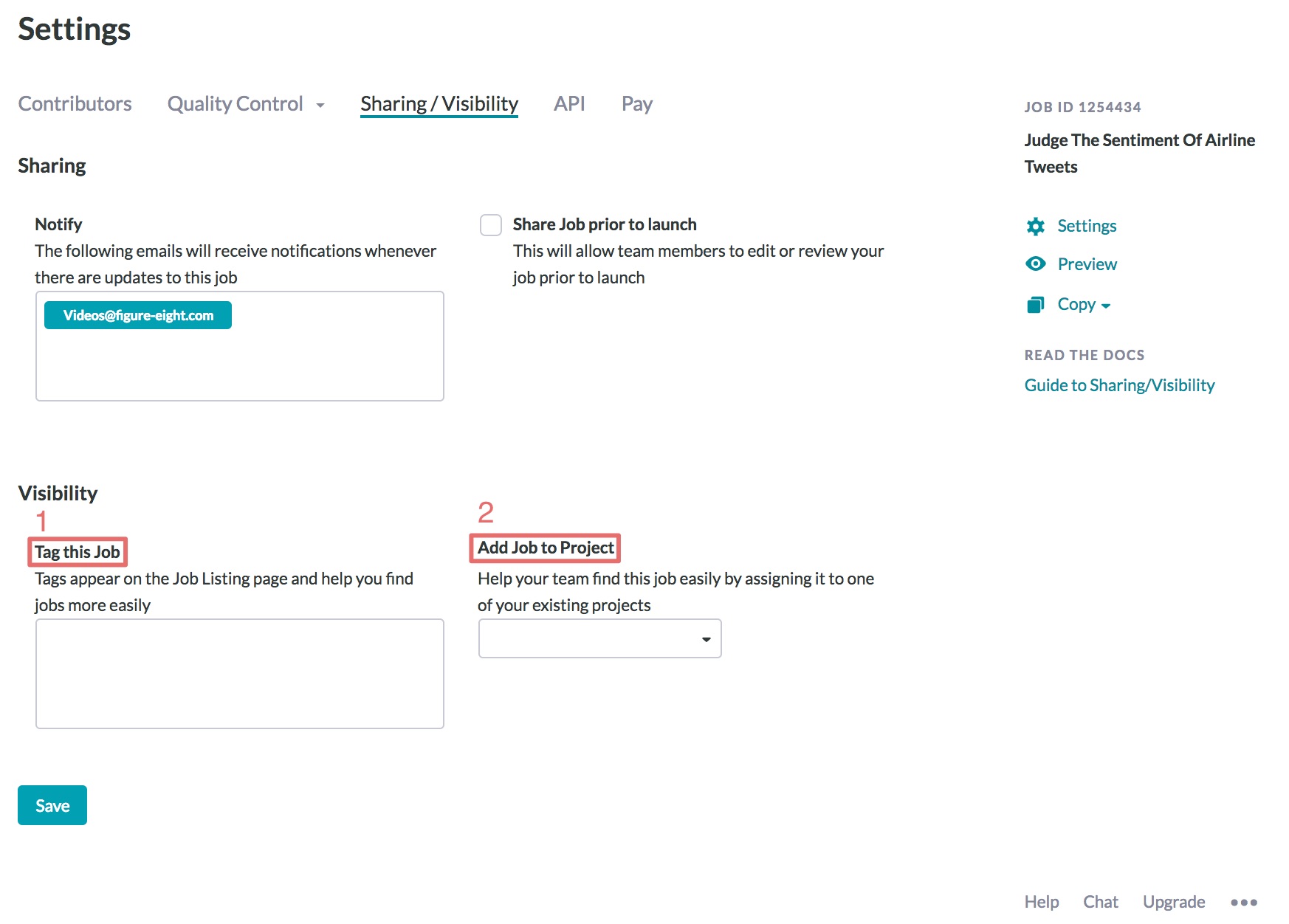 Fig. 4: Job Settings Page
Users can attach tags to a job.

Users may also add a job to a Project.
Job Archival
Jobs that have not collected judgments in the past 12 months are archived and put into an 'Archived' state'.

Fig. 5: Example Archived Jobs
Appen generates reports for any archived job; the report types are below:
Full report

Aggregated report

Test Questions report

JSON report

Source report

Contributor report
You can obtain access to any report by contacting support at help@figure-eight.com with the job ID.
When a job is archived, CML, instructions, and settings are preserved. To order more rows, you can copy the archived job without rows, upload data and launch the new job.