Appen has the option to "View" or "Download" reports within the platform as seen in the screen shot below.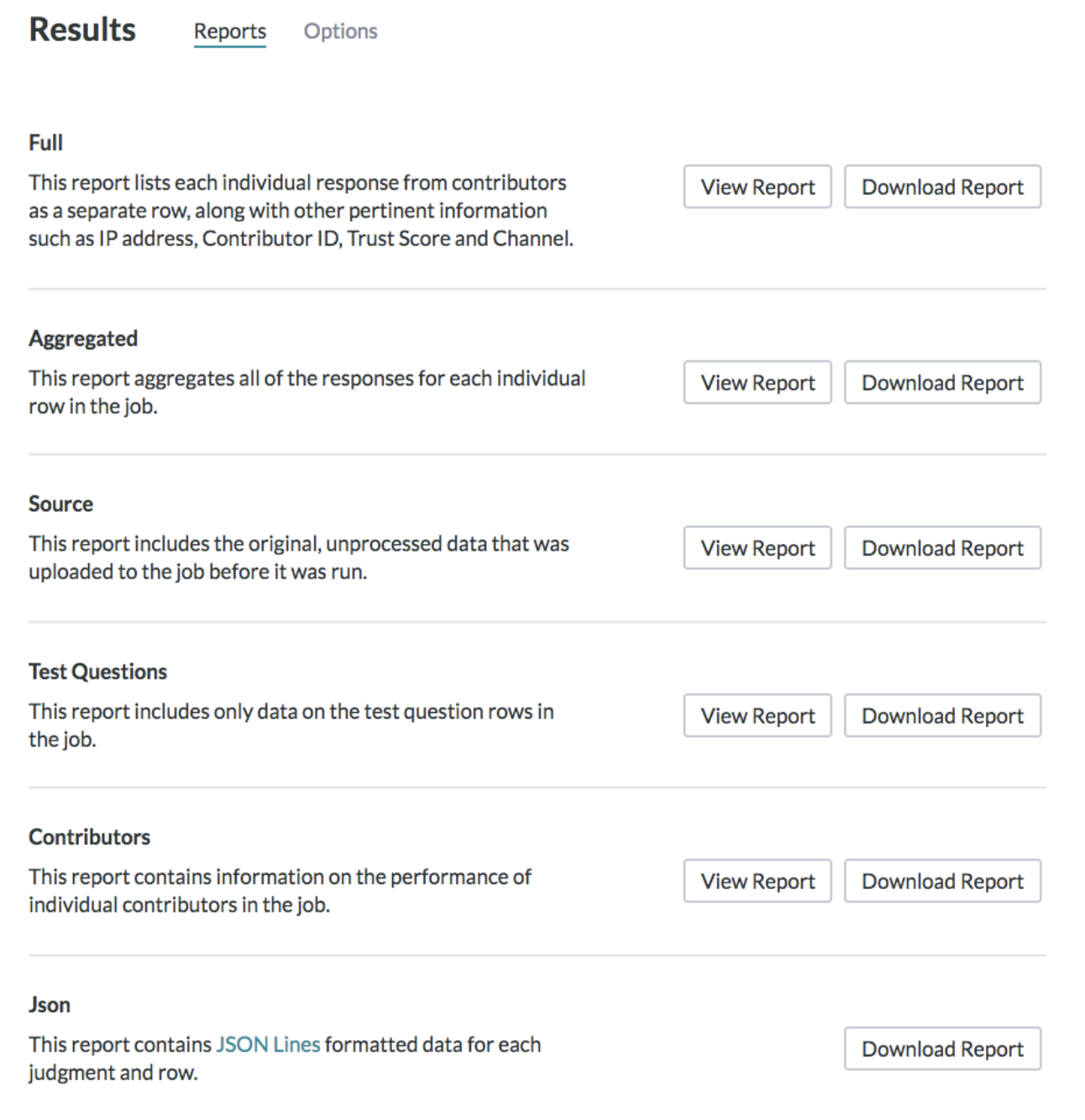 Fig. 1: Result Tab
You can click on "View Report" to make adjustments to the format of your report. You will see that your report is generated by selecting this option.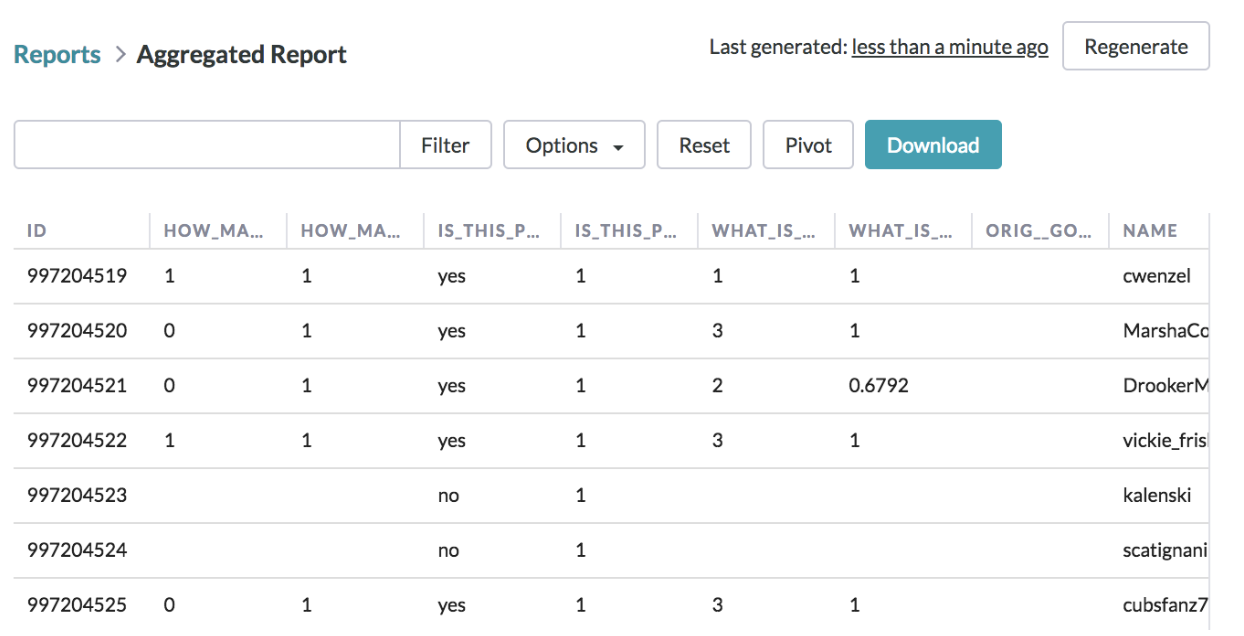 Fig. 2: Viewing the Aggregated Report
By clicking on Options you will be shown 3 choices:
Show Test Questions
Show Metadata Columns
Enter Spotcheck Mode

Fig. 3: Available Options when Viewing the Report
Report features and formatting
Reset

Undo any changes to the report

Pivot tables

Can be created in the platform using the "Pivot" feature

Download

Will download a version of the edited report

Columns

Can be moved per your preference by holding your cursor over one of the columns and dragging to a different location.