The Appen Platform allows team members to collaborate on jobs between multiple accounts. The following article describes all of the team functionality in the Appen Platform.
Looking to learn about billing?  Click here for billing articles.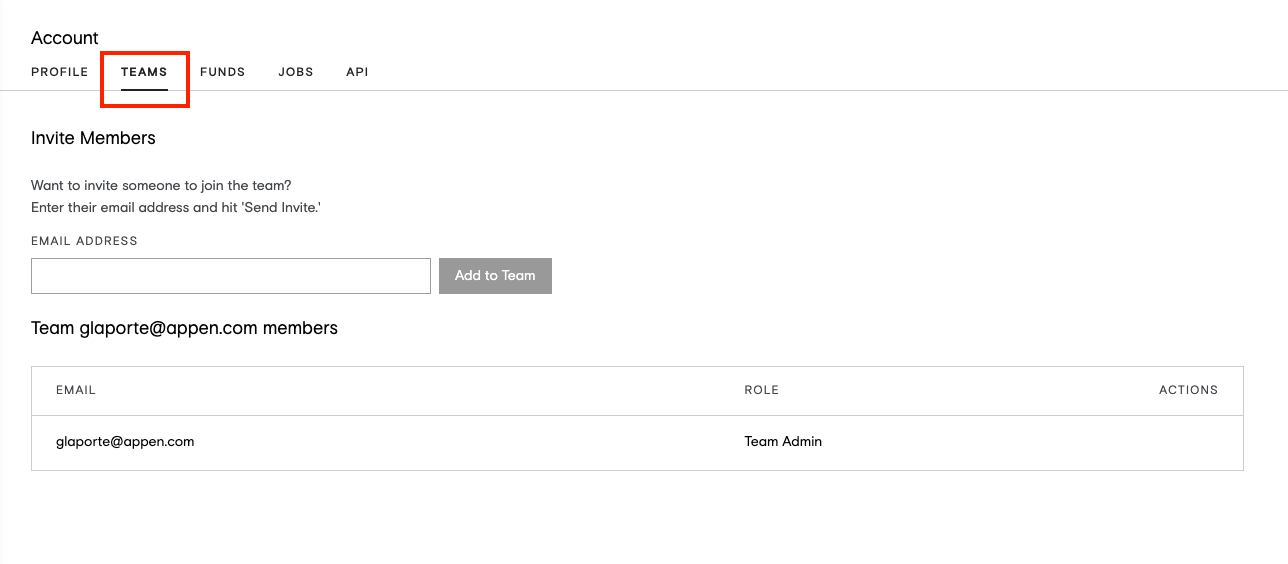 Fig. 1: Team Management Page
Invite Team Members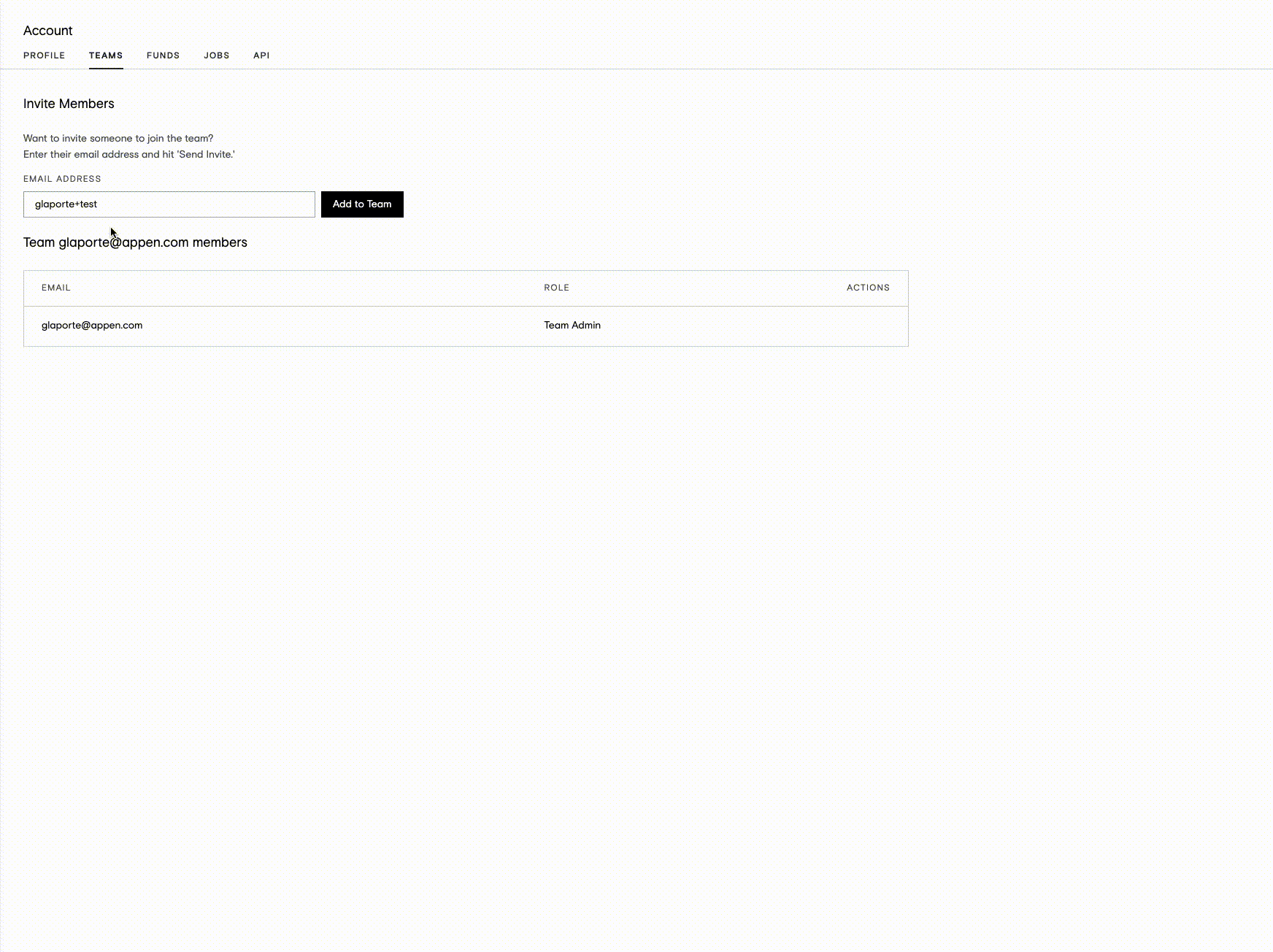 Fig. 2: Add Team Member
Team Admins may invite as many members to their team as they wish. To do so, enter the email address of the team member you would like to add to your team. Appen will send an email containing a unique token to that user and instructions on how to join. Invitees may be new or existing users.
Edit and Remove Team Members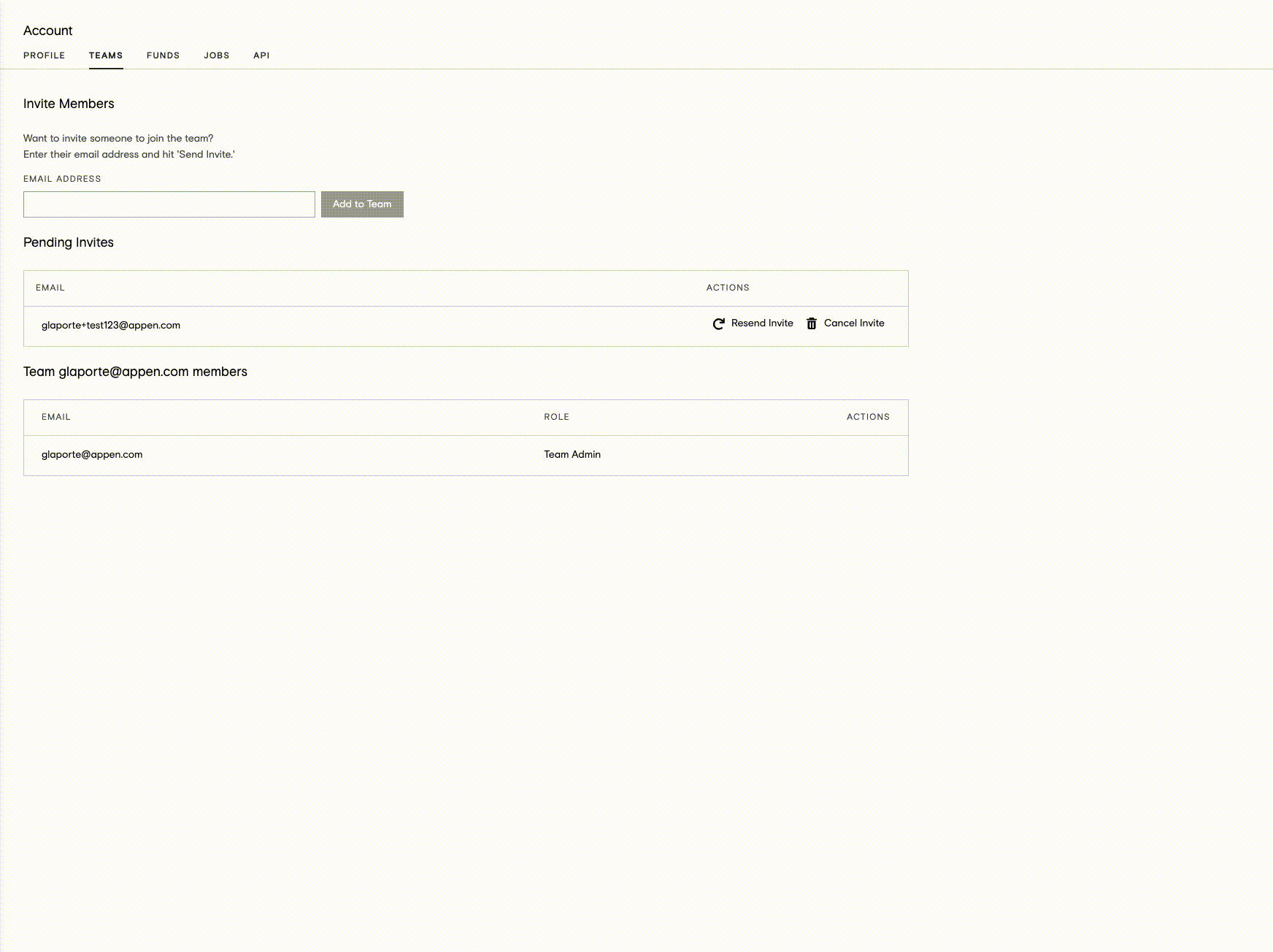 Fig. 3: Remove Team Member
Team Admins may resend pending invitations, set permissions, and remove members at any time.
Add Funds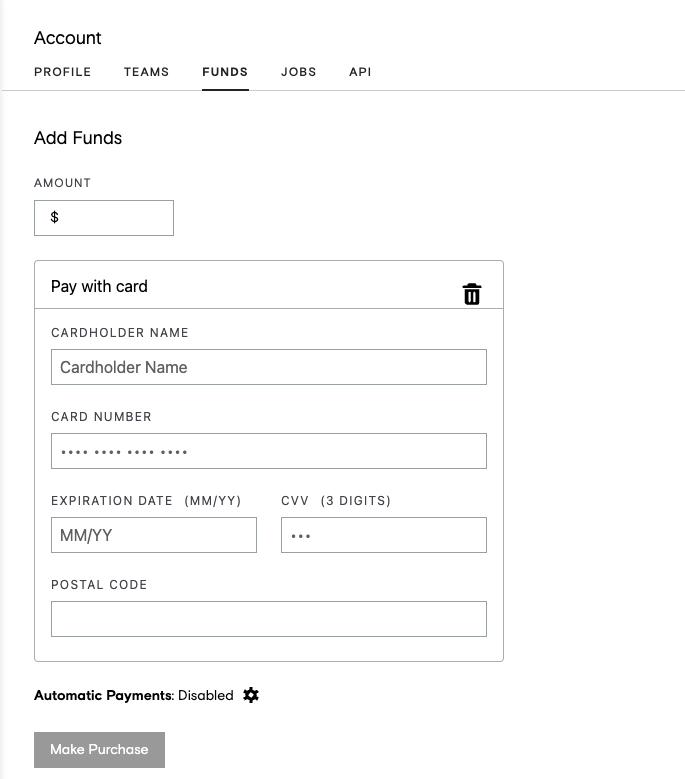 Fig. 4: Add Funds to Team Account
Any member may add funds to a teams' account. You can add funds via credit card under the 'Funds' tab of the Account page.
Current Funds
On the 'Funds' tab of account details, Org Admins can view the row and fund balances for each team in the organization. Team admins and standard users can view this information for their own team.

Fig. 5: Current Funds
Job Cost Report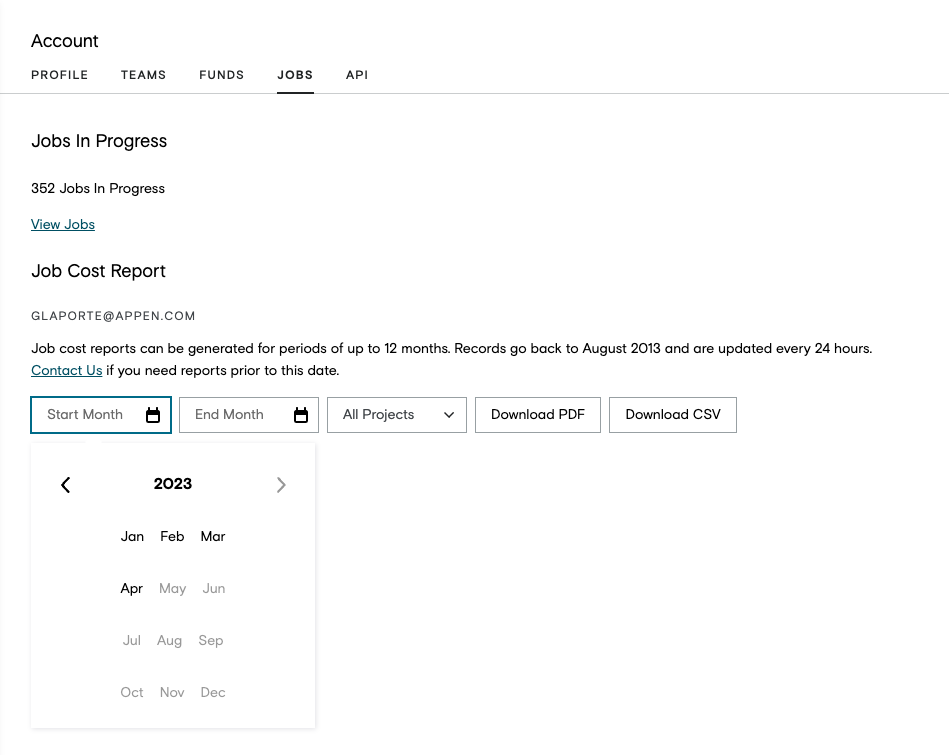 Fig. 6: Access Team Job Costs Report
Team Admins may view jobs and job costs associated with the team. To learn more about the Job Costs Report, click here.