Once you have chosen your usecase, click on one of the templates to create a new Quality Flow Project (see this article) using this template:
Give the project a name and a short description in the dialogue box.

It is recommended to keep the box checked when asked add sample data to your project, this will allow you to preview the jobs and understand the structure of the data you will upload. The sample data can be deleted at any time.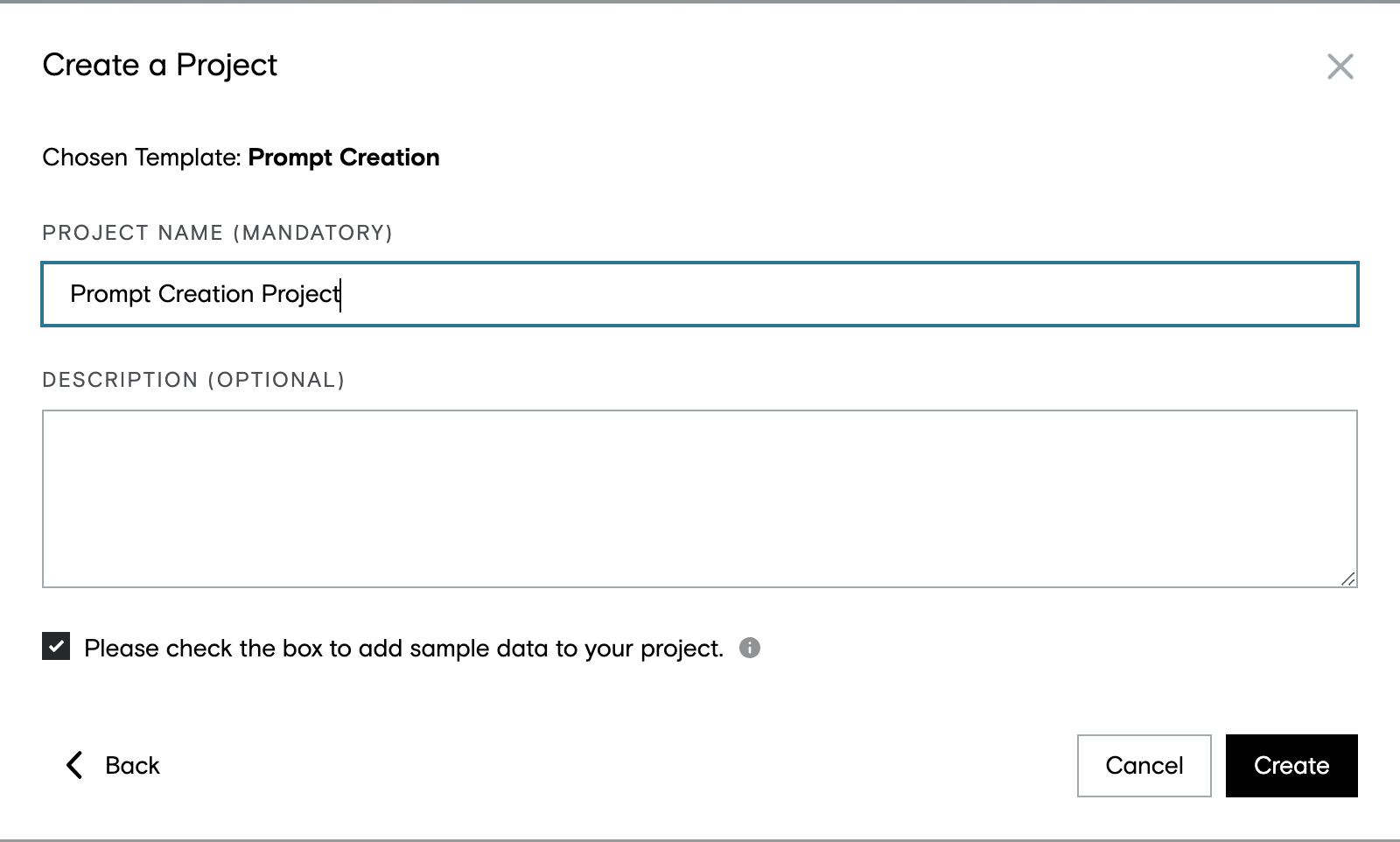 Click "Create" and you will be taken to the Jobs canvas in your Quality Flow Project.

Rename your Job and continue with project set up as usual (see Quality Flow documentation in this article).
Note:
Three of these templates will require an additional project configuration in order to integrate a model and receive live responses, please see this article, and this article for further information.